Acoustic Polyester Panels
Available in a range of over 15 colors, our polyester acoustic panels offer truly unlimited acoustic design options.
The lightweight, semi-rigid panels are made from compressed polyester and can be cut into any desired shape for a wide range of applications including wall and ceiling coverings, ceiling rafts and baffles, wall panels, screen dividers and even freestanding structures.
Panels come in a size of 1,200mm x 2,400mm and are available in a thickness of either 9mm/ 12mm or 24mm.
By reducing reverberation and echo within a space, Polyester Acoustic Panels sound as good as they look. Our expert Design and Installation Teams are able to assist in bringing your design to reality.
dBFabb Poly wall cladding is an ultra-versatile acoustic product used to manufacture a wide range of acoustic wall solutions. Panels have been manufactured using 65% post-consumer recycled fibers and is 100% recyclable. The recycled PET fibers are prominently sourced from bottles and other recyclable PET consumables. We manufacture panels in different standard colors and thicknesses of 12/24mm, all stocked for supply. Poly Wall Cladding is a perfect solution when bonding over hard substrates to create a unique acoustic wall cover. Polyester acoustic panels offer a practical and cost-effective treatment to reverberation and echo. They are simple to install with an easy-peel self-adhesive backing designed to grab onto walls and ceiling with little to no fuss. Our Panels are a class A acoustic absorber.
Technical Data
| | |
| --- | --- |
| Composition | Recycled Polestar Fiber PET |
| Sound Absorption | Class A- NRC 0.95 |
| Thickness | 9mm / 12mm / 24mm |
| Fire Specification | DIN EN 13501-1:2010 B – s2, d0 |
| Compressive Strength | EN ISO 3386-1 kPa > 9 |
| Elongation at Break | EN ISO 1798 kPa > 130 |
| Tolerance Weight | +- 5mm 120kg/m3 to 250kg/m3 |
| Elongation at Break | EN ISO 1798 kPa > 130 |
Standard Sizes
1200mm x 2400mm x 9mm
1200mm x 2400mm x 12mm
About Us
We're experts in delivering acoustical solutions to enhance your acoustical comfort and your quality of life, by reducing the noise pollution in your everyday life: at work, at the restaurant, at the kids' school, at every public place you may attend from the open space to the swimming pool. dBFabb  is operating in the acoustics field, that, sharing their design, manufacturing and distributing skills, has created a center of excellence in development and trade of high-quality acoustic products, with a particular attention for design sound-absorbing panels. Our operating center is located in United Kingdom where important design studios are based, and that has become the European reference point for new trends in the Architecture and Design fields.
COMPETENCIES
Combining different experiences, professional skills and companies, dBFabb can manage the whole production and trade process, from the initial concept to the finished product, involving designers, architects, acoustic engineers and productive companies during all stages of production. our Clients can find support during their choices and can receive the ordered materials anywhere in the World thanks to an efficient and extensive distribution system.
CREATE VALUE
dBFabb products are characterized by high quality standards and refined design, ensuring top acoustic performances compared to the other acoustic products available on market today. The notable quality and accuracy of dBFabb products results from a careful selection of materials and a constant monitoring of the entire production cycle.
TECHNICAL AREA
From the beginning dBFabb wanted to be different from its competitors, by clearly affirming its acoustical competencies, designing and producing elements that are both decorative, functional and with high acoustic performances.
dBFabb panels are therefore not only design objects with exclusive aesthetic purposes, but also highly performing acoustic artifacts. For this reason, every design choice is supported by accurate analysis and tests of the materials and mechanical machining in order to balance aesthetic creativity and technical.
STRENGTH
We are here to help you build beautiful spaces with outstanding acoustics. Our design-led manufacturing techniques allow us to turn outlandish ideas into reality. dBFabb can help you design interiors that offer enhanced user productivity, wellbeing and creativity by manufacturing innovative acoustic products.
Acoustics are crucial to designing healthy interior environments and should never be overlooked. By building acoustic products into the fabric of the design, we can help you reduce project cost and enhance visual aesthetics. We offer a range of playful and functional acoustic products to choose from to ensure the best fit for your project.
dBFabb offers a fully integrated supply chain, including:
Site Survey
Reverb Reduction Calculations
Product Design
Manufacturing
Acoustic Installations
Project Aftercare
Allowing us to deliver value for money and improved lead times. More importantly, our manufacturing capability will enable the design of bespoke acoustic projects.
If panels are being used for anything other than a standard wall covering, we advise you seek the help of our expert Installation Team.
Avoid specifying panels close to devices that emit high local heat temperature such as air conditioners, radiators or heaters. Seek advice if panels are to be integrated with lighting.
Panels should be stored flat, in a dry place out of direct sunlight and bending should be avoided when transporting panels.
Standard contact adhesive can be used to install our Polyester Acoustic Panels and can be supplied on request. Where required, metal clips for wall panels and hanging clips for suspended panels will be provided in the correct number.
Panels do not contain formaldehyde binders or any other harsh chemicals, allowing for safe indoor air quality.
Panels can be cut with a sharp Stanley knife if necessary, however in nearly all cases we advise against this as we cannot accept liability for damaged panels once they have been cut.
With regards to cleaning, panels can be hovered in addition to using standard carpet or upholstery shampoo. Heavy spills should be absorbed using a towel or cloth, however avoid harsh rubbing and excessive water as this could cause damage to the finish.
As panels are non-woven, there is no specific pattern repeat, however there is directional grain. For this reason, we ensure all panels provided are from the same batch.
Our Acoustic Polyester Collection provides decorative premium acoustic solutions up to A class high acoustic performance for your interior spaces with a multitude of models & unique 3D designs. They are lightweight, semi rigid, pin-receptive acoustic panels which are easy to assemble with smart installation options. The velour finish produces a high-end luxury look and feel. Using the smart magnetic installation feature, you can easily alternate color combinations or change the design periodically.
The possible way of usage are ceiling panel & Wall panel. The range can be made bespoke, from unique cut outs to customized printing. An example of this could be your company logo or favourite animation character.
Our Acoustic Polyester Panels can be employed for a variety of applications, allowing for total freedom when it comes to acoustic design.
The lightweight yet semi-rigid panels can be cut into any shape, and combining various colours and shapes, the design possibilities are endless.
For bespoke or complex projects, our Design Team can work with you to bring your vision to reality. Below are some of the standard applications we often see specified when utilizing Polyester Acoustic Panels.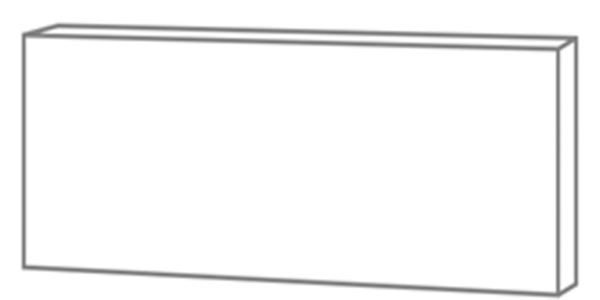 Acoustic Wall Panels
Specify panels which can be applied to walls and ceilings using our metal clip system or adhesive. Available in just about any shape imaginable thanks to our water-jet cutting process, allowing for unlimited design possibilities.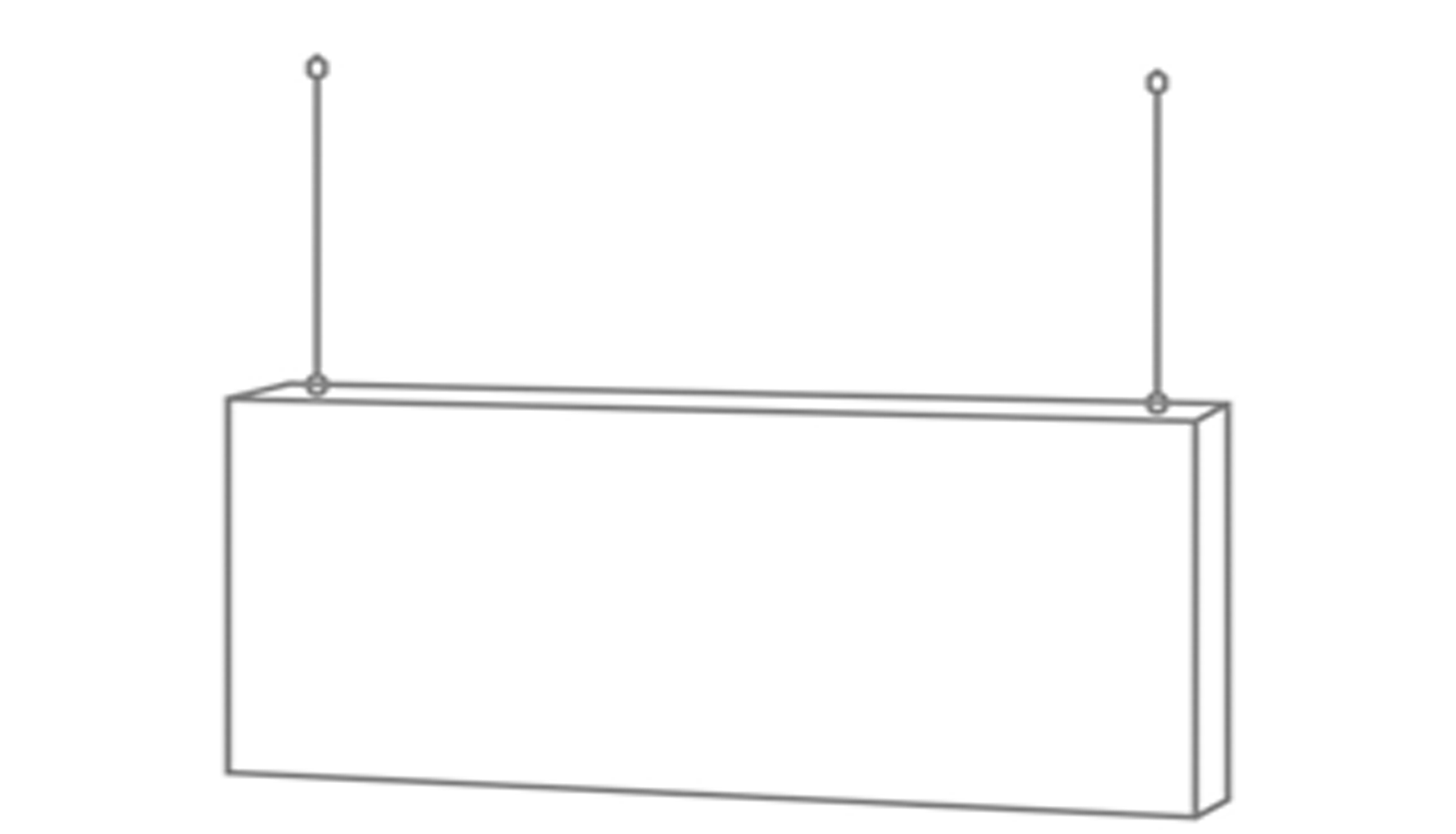 Screens & Baffles
Suspended screens and ceiling baffles can be specified in a variety of shapes and sizes, with hanging kits provided. Ceiling Baffles can also be specified in various combinations to create lattice-style configurations on both a large and small scale.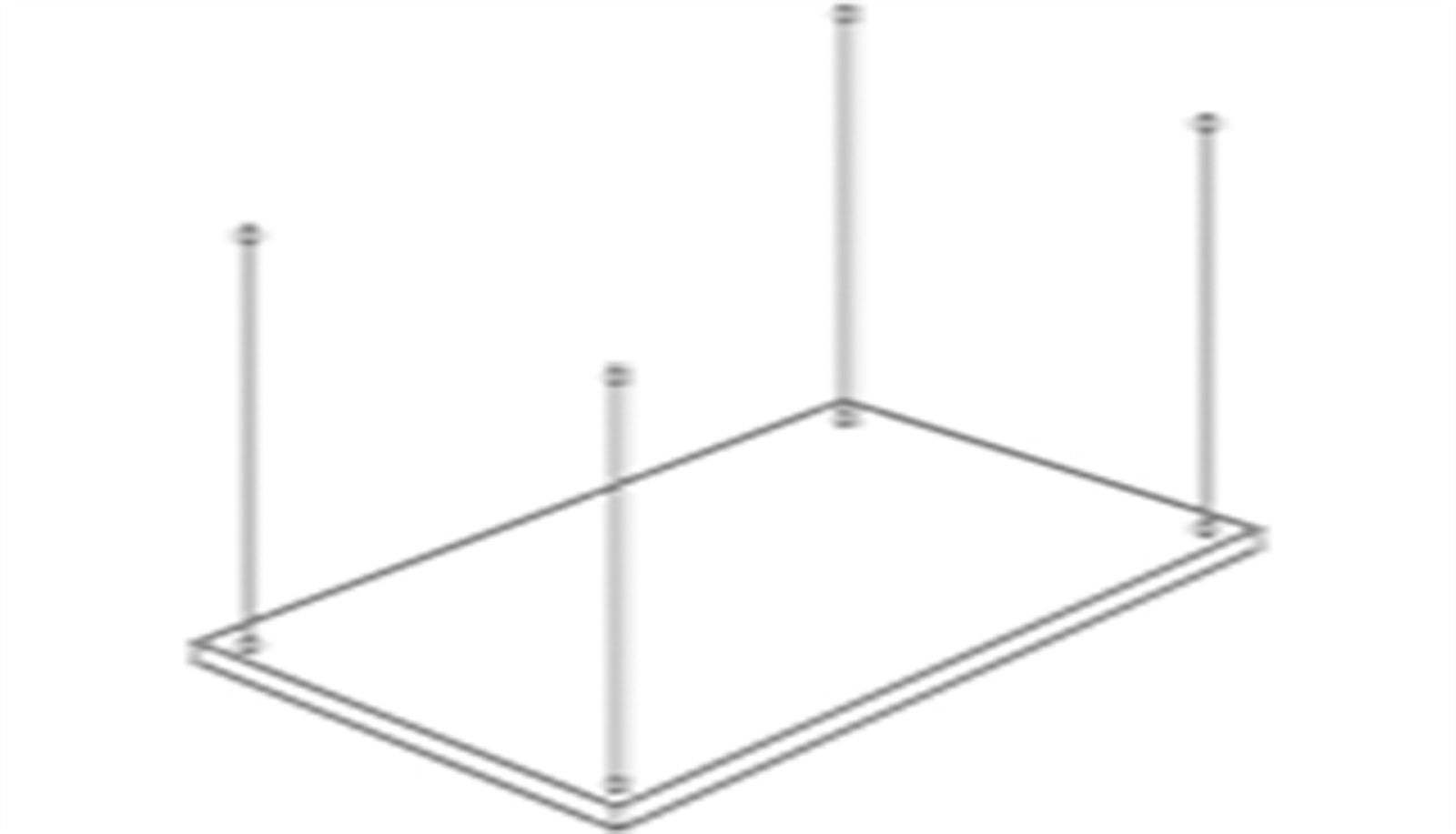 Ceiling Clouds
Suspended clouds horizontally offer excellent acoustic attenuation by trapping sound in the void between the panel and ceiling. Rafts are available in a variety of shapes and sizes, and can be neatly integrated with lighting if required. As with our Screens and Baffles, hanging kits are provided.
PLAIN PANEL
Specification
Product Code: dBP- Plain
Material: 100% Polyester fiber
Size: 2400 x 1000mm
Thickness: 9mm/12mm/25mm
Color: Choose from color chart
NRC: Upto 1.0
PET Felt is made from recycled plastic bottles turned into a soft yet sturdy felt material. It is long-lasting, UV stabilized and sound dampening. PET Felt is both recycled and recyclable.
Acoustic PET Felt panels demonstrate outstanding acoustic performance. It is a perfect material to apply on walls or ceilings in order to decrease sound reverberating. Using the panels for acoustic purposes, keep the test results in mind to achieve a desirable result.
CARVED FEATURED ACOUSTIC PANEL
This polyester fiber acoustic panel is made from 100% polyester fiber. Containing a minimum of 75% post-consume recycled material (PET bottle-flake); it is completely safe, non-toxic, non-allergenic and non-irritant. This panel has the potential to be used in a large array of spatial design and interior solutions.
More than just a traditional interior acoustic panel dBFabb polyester fiber acoustic panel can be employed as a base material for creative solutions where design and aesthetics are important.
This polyester fiber acoustic panel is made from 100% polyester fiber. Containing a minimum of 75% post-consume recycled material (PET bottle-flake) and is completely safe, non-toxic, non-allergenic and non-irritant
Specification
Product Code: dBP- Plain
Material: 100% Polyester fiber
Size: 2400 x 1000mm
Thickness: 9mm/12mm/25mm
Color: Choose from color chart
NRC: Upto 1.0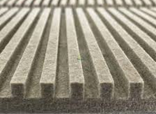 dBP C -01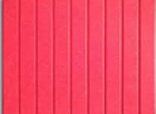 dBP C -02
dBP C -03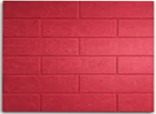 dBP C -04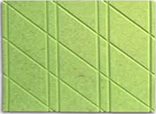 dBP C -05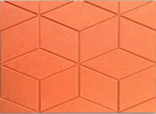 dBP C -06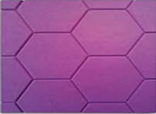 dBP C -07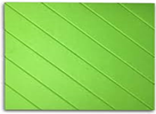 dBP C -08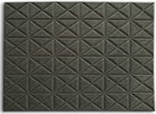 dBP C -09
3D POLYESTER FIBER ACOUSTIC PANELS
3D Polyester Acoustic Panels is an environment-friendly, recyclable material made from recycled Polyester Fibers bounded with Chemical Glues & stitched. The natural components together provide many functional characteristics. 3D Acoustic Panels is available in variety of patterns/Models, all can be combined to produce elegant designs.
More Designs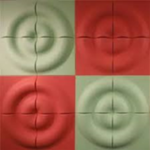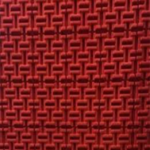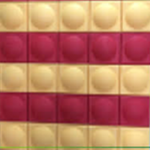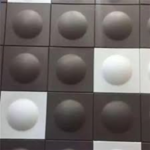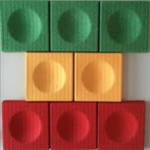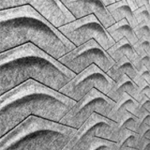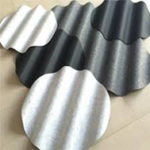 3D FELT TILES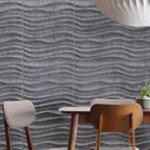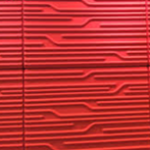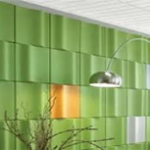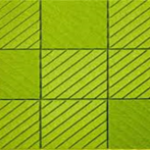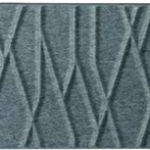 ACOUSTIC FURNITURE
Designed with solid color throughout, dBFabb acoustic furniture have always been the first choice for designers and architects around the world with both functional, sustainable, decorative and great unwanted reverberation reduction. The free standing variable acoustic screen is used in the face to face position, providing strong sound absorption, separation and bass control, and expands personal space as well.
DESK DIVIDER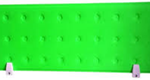 dBP D-01
| Size | Finishes | Mounting |
| --- | --- | --- |
| 920x300x14mm | dBFabb Standard Panel | Desk Mounted |
| 180x300x14mm | /dBFabb Felt | with clips |
dBP D-02
| Size | Finishes | Mounting |
| --- | --- | --- |
| 1030x330x13mm | dBFabb Standard Panel | Desk Mounted |
| 800x330x13mm | /dBFabb Felt | with clips |
| 1030x500x13mm | | |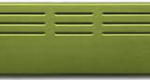 dBP D-03
| Size | Finishes | Mounting |
| --- | --- | --- |
| 1180x580x16mm | dBFabb Standard Panel | Desk Mounted |
| | /dBFabb Felt | with hangers |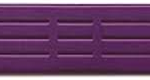 dBP D-04
| Size | Finishes | Mounting |
| --- | --- | --- |
| 580x340x16mm | dBFabb Standard Panel | Desk Mounted |
| 1180x340x16mm | /dBFabb Felt | with clips |
| 1380x340x16mm | | |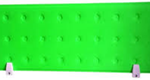 dBP D-05
| Size | Finishes | Mounting |
| --- | --- | --- |
| 2400x400x12mm | dBFabb Standard Panel | Desk Mounted |
| 200x400x12mm | /dBFabb Felt | with clips/hangers |
| 1200x600x12mm | | |
| or customized | | |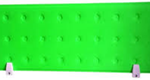 dBP D-06
| Size | Finishes | Mounting |
| --- | --- | --- |
| 1170x580x9mm | dBFabb Standard Panel | Desk Mounted |
| 1170x580x12mm | /dBFabb Felt | with clips/hangers |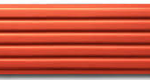 dBP D-07
| Size | Finishes | Mounting |
| --- | --- | --- |
| 1400x560x18mm | dBFabb Standard Panel | Desk Mounted |
| 1160x450x18mm | /dBFabb Felt | with clips/hangers |
| 1160x500x18mm | | |
| 1160x550x18mm | | |
dBP D-08
| Size | Finishes | Mounting |
| --- | --- | --- |
| 2400x400x12mm | dBFabb Standard Panel | Desk Mounted |
| 2000x400x12mm | /dBFabb Felt | with clips/hangers |
| 1800x400x12mm | or customized | |
| 1160x550x18mm | | |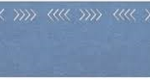 dBP D-09
| Size | Finishes | Mounting |
| --- | --- | --- |
| 800x600x12mm | dBFabb Standard Panel | Desk Mounted |
| 2000x700x12mm | | with clips/hangers |
| or customized | | |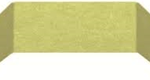 dBP D-10
| Size | Finishes | Mounting |
| --- | --- | --- |
| 2400x600x12mm | dBFabb Standard Panel | Desk Mounted |
| 2000x600x12mm | | with clips/hangers |
| or customized | | |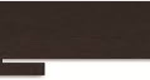 dBP D-11
| Size | Finishes | Mounting |
| --- | --- | --- |
| 800x600x12mm | dBFabb Standard Panel | Desk Mounted |
| 2000x700x12mm | | with clips/hangers |
| or customized | | |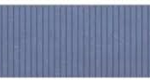 dBP D-12
| Size | Finishes | Mounting |
| --- | --- | --- |
| 2400x600x12mm | dBFabb Standard Panel | Desk Mounted |
| 2000x600x12mm | | with clips/hangers |
| or customized | | |